Músicos vão levar ao palco do Festival de Verão música que gravaram juntos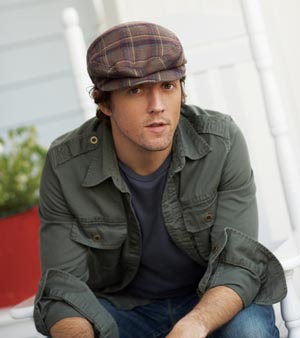 O cantor @Jason_Mraz cantará com Milton Nascimento no Festival de Verão
Milton Nascimento vai cantar com o músico norte-americano @Jason_Mraz no Festival de Verão Salvador 2011, no dia 5 de fevereiro.
Os dois vão repetir ao vivo o dueto registrado em estúdio no ano passado. Eles irão interpretar a música Simply All(Simplesmente Tudo), que estará no próximo álbum de Mraz.
Autor dos hits I'm Yours e Lucky, Mraz ficou conhecido no Brasil depois que suas músicas foram incluídas em trilhas sonoras de novelas como A Favorita e Caras e Bocas.
Além de Mraz, Restart, Chiclete com Banana, Jammil e Psirico também se apresentam no Festival de Verão no dia 5.
Festival de Verão Salvador 2011
Quando: de 2 a 5 de fevereiro. Abertura dos portões às 18h. Início dos shows às 20h
Onde: no Parque de Exposições de Salvador - av. Luiz Viana Filho, s/nº
Quanto: de R$ 80 a R$ 498
Classificação: 16 anos
Informações: site ingressorapido.com.br e tel. 4003-1212 (válido para todo o Brasil)
via R7

Posted by Paulo Studio2002 @ quinta-feira, 13 de janeiro de 2011
0 comments
0 Comments
No comments yet. Be the first to leave a comment !