Archive for 11/07/12
Artista: VA
Álbum: Passione A Christmas Collection
Gravadora: Sony Owned
Gênero: Disco, Pop, Classical
Lançamento: 02-11-2012
Qualidade:

256 Kbps

/Joint Stereo/44100Hz
N° de Faixas: 20
Duração: 01:18:30 Min
Tamanho: 130 Mb

Tracklist:
01. Il Divo – Amazing Grace 04:30
02. Celine Dion – Happy Xmas (War Is Over) 04:15
03. Jose Carreras / Placido Domingo / Luciano Pavarotti – White Christmas 02:46
04. Ann-Mette Elten – Oh Come All Ye Faithful 04:47
05. Paul Potts – Ave Maria 04:41
06. Placido Domingo & Luciano Pavarotti – Cantique De Nцel (O Holy Night) 03:51
07. Sissel Kyrkjebш – Hark! The Herald Angels Sing 03:59
08. Michael Bolton – Have Yourself A Merry Little Christmas 04:00
09. Loenard Bernstein & New York Philharmonic – The Twelve Days Of Christmas 05:05
10. The Priests – Silent Night 03:49
11. Stig Rossen – Nu Tжndes 1000 Julelys 03:50
12. Susan Boyle – How Great Thou Art 03:12
13. Placido Domingo & Die Wiener Sdngerknaben – Panis Angelicus 04:52
14. Westlife – You Raise Me Up 04:01
15. Mario Lanza & Paul Baron – The First Noel 04:05
16. Jose Carreras & Placido Domingo – Carol Of The Drum (The Little Drummer Boy) 03:02
17. Sarah Mclachlan – Wintersong 03:30
18. Anne Linnet – Lille Messias 05:03
19. Mario Frangoulis & Ggeorge Misalidis – Santa Lucia 03:09
20. Leonard Bernstein & New York Philharmonic – Overture, Allegro Giusto 01:52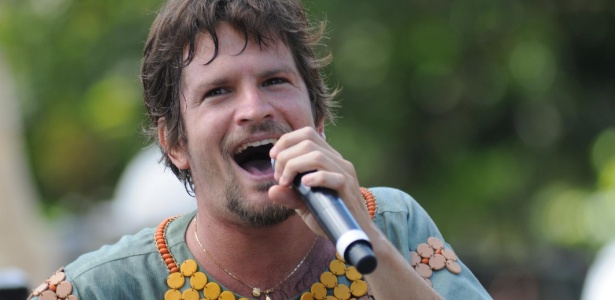 Vocalista da banda Eva há 10 anos, Saulo Fernandes confirmou em entrevista à repórter Wanda Chase da TV Bahia, afiliada da Globo no estado, sua saída do grupo.
"É, verdade Wandinha", diz o músico ao ser perguntado sobre a ausência na banda a partir de 2013.
A saída do músico vai ser oficializada na noite desta quarta-feira (7), durante um show da banda Eva, na Concha Acústica do Teatro Castro Alves, em Salvador.
No dia 17 de outubro, em entrevista, Saulo hesitou e disse que preferia não comentar o boato sobre sua saída. "Por questões éticas, eu prefiro não falar sobre esse assunto nesse momento. De antemão, quero dizer que minha relação com o Eva é maravilhosa. Não tem essa mentirada toda que está rolando. Está tudo certo, não quero falar sobre isso e no momento certo vou falar", afirmou o músico.
Os rumores de que o músico deixaria a banda se intensificaram no dia anterior, depois da jornalista Wanda Chase comentar o assunto no jornal Bahia Meio Dia, da TV Bahia.
"Na verdade, sempre quando termina um carnaval, isso há uns três anos, e depois do Fortal isso ficou muito mais forte, se comenta essa saída do Saulo. Só que agora tem um detalhe importante porque algumas pessoas foram sondadas para substituir Saulo na banda Eva. Uma dessas artistas foi Ana Mammeto. Agora se comenta que Felipe Pezzoni, da banda Mil Verões, iria substituir Saulo na banda Eva. Nada confirmado", disse a jornalista.