Demi Lovato divulgou vídeo em que confirma sua vinda ao país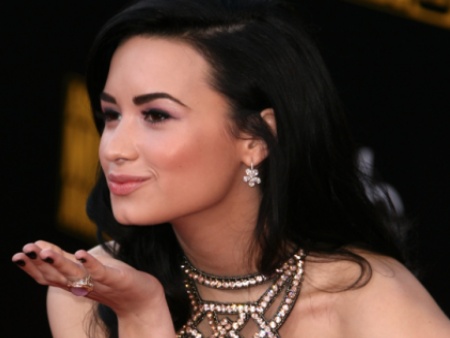 Foto por Grosby Group
Cantora diz que "em breve" vai fazer shows na América do Sul
A cantora Demi Lovato postou neste sábado (20) um vídeo em que confirma uma turnê na América do Sul.
- Oi, gente. Aqui é a Demi e eu só quero que vocês saibam que em breve eu vou começar um turnê sul-americana. As vendas dos ingressos começam logo; espero ver vocês, revela a atriz e cantora da Disney.
Se resolver passar pelo Brasil, essa não será a primeira vez da cantora no país. Em maio de 2009, Demi abriu o show dos Jonas Brothers no estádio do Morumbi, em São Paulo, e na Praça da Apoteose, no Rio de Janeiro. O trio fez uma turnê para divulgar o filme Jonas Brothers 3D.
Especula-se que Miley Cyrus também venha ao país neste ano com a sua turnê Miley Cyrus Wonder World Tour.
Veja o vídeo em que a cantora confirma a turnê:

Posted by @paulostudio2002 @ domingo, 21 de março de 2010
0 comments
0 Comments
No comments yet. Be the first to leave a comment !