O cantor e compositor da dupla Victor & Leo deixou até o rei Roberto Carlos para trás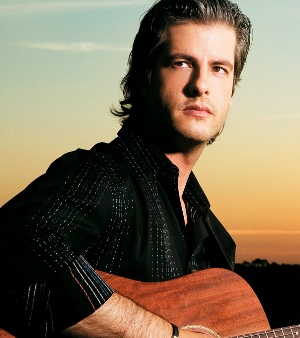 Foto por Divulgação
O cantor Victor ultrapassou a popstar Madonna
O Ecad (Escritório Central de Arrecadação e Distribuição) divulgou a lista dos autores com maior rendimento em 2009.
Entre os destaques, está o cantor e compositor sertanejo Victor (da dupla Victor & Leo), que passou Roberto Carlos, Caetano Veloso e os popstars gringos Madonna e Elton John.
Na contagem da empresa, entram segmentos, como shows, eventos, rádio, TV, música ao vivo e sonorização ambiental.
Ano passado, o valor distribuído aos compositores, intérpretes, músicos, editores e produtores fonográficos cresceu 17,06% em relação a 2008, totalizando cerca de R$ 318 milhões e beneficiando mais de 80 mil titulares.
A música brasileira continua na frente, já que das obras musicais contempladas, 69% foram nacionais e 31% estrangeiras.
E, entre 2000 e 2009, a distribuição dos direitos autorais também deu um salto de 278%.
Veja a lista do Ecad 2009.
Os 20 autores com maior rendimento:
1º Victor Chaves
2º Roberto Carlos
3º Caetano Veloso
4º Rick (da dupla Rick & Renner)
5º Erasmo Carlos
6º Nando Reis
7º Djavan
8° Dorgival Dantas
9° Herbert Vianna
10º Jorge Ben Jor
11º Carlinhos Brown
12º Manno Góes
13º Sorocaba
14º Gilberto Gil
15º Pinochio
16º Durval Lelys
17º Bruno (da dupla Bruno & Marrone)
18º Lulu Santos
19º Vinícius de Moraes
20º Chico Buarque
As 10 músicas mais executadas em shows:
1° Praieiro - Manno Góes
2º Pode Chorar - Dorgival Dantas
3º 100% Você - Alexandre Peixe/Beto Garrido
4º Beber, Cair e Levantar - Thiago Basso/Bruno Caliman/Marcelo Marrone
5º Quebra Aê - Durval Lelys
6° A Fila Andou - Alexandre Peixe/Beto Garrido
7º País Tropical - Jorge Ben Jor
8° Cadê Dalila - Carlinhos Brown/Alaim Tavares
9° Borboletas - Victor Chaves
10° Chupa que é de Uva - Elvis Pires/Rodrigo Mell
Os 10 autores com maior rendimento em shows:
1º Victor Chaves
2º Madonna
3º Elton John
4º Onion M
5º Durval Lelys
6º Carlinhos Brown
7º Harris (Gb1) Steve
8º Manno Góes
9º Jorge Ben Jor
10º Roberto Carlos

Posted by Paulo Studio2002 @ sexta-feira, 12 de março de 2010
0 comments
0 Comments
No comments yet. Be the first to leave a comment !