Eu Sou Ozzy traz relatos divertidos e dramáticos do maior astro vivo do heavy metal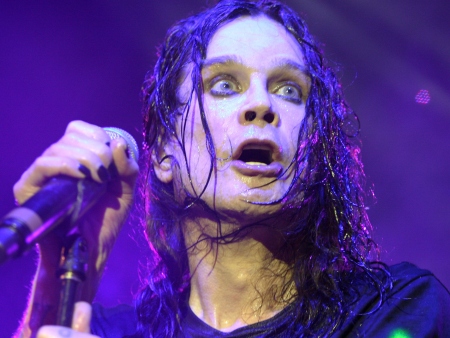 Foto
Drogas:
@
Official
Ozzy não se lembra de muita coisa dos anos 70
Depois de lançar recentemente seu 10º CD de inéditas,
Scream
, Ozzy Osbourne ataca agora de escritor na autobiografia
Eu Sou Ozzy
(Editora Benvira).
Quem conhece Ozzy através dos vocais endiabrados do Black Sabbath ou mesmo bancando o papai engraçado no seriado de TV The Osbournes, sabe que ele guarda consigo histórias incríveis. E é justamente isso que o cantor entrega no registro biográfico.
São 416 páginas de sexo, drogas, rock and roll e palhaçadas das mais diversas. Fatos, vamos dizer, que ele nunca escondeu de ninguém.
Apesar do cantor afirmar que não se lembra de muita coisa que viveu, principalmente, nos anos 70 – época que abusou das mais variadas drogas ilícitas que um ser humano suporta - o livro traz informações preciosas.
Escrito por Ozzy e pelo jornalista Chris Ayres, o livro registra os tempos de adolescente problema do artista, no bairro operário de Birmingham, na Inglaterra. Época que, além de descobrir o rock, ele furtava coisas baratas na vizinhança.

Para os fãs da boa música, vale uma passada nas lembranças emocionantes da sua entrada no Black Sabbath, banda que inventou o heavy metal como é conhecido até hoje. E os dramáticos momentos da sua brilhante carreira solo.
Ou seja, é uma biografia completa que acompanha a vida do roqueiro desde os tempos mais doidões até o de popstar da TV.
Se você quer saber mais sobre o rei do metal, leia.
Serviço
Eu Sou Ozzy
Editora: Benvira
Autor: Ozzy e Chris Ayres
Preço sugerido: R$ 39,90
via R7

Posted by Paulo Studio2002 @ sexta-feira, 16 de julho de 2010
0 comments
0 Comments
No comments yet. Be the first to leave a comment !