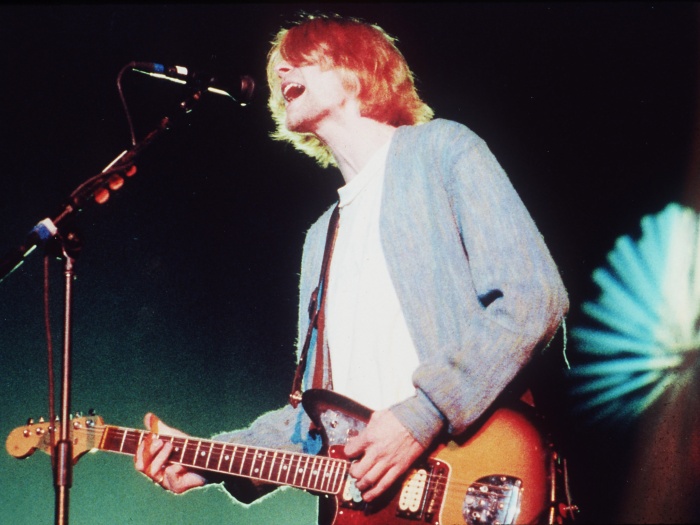 AP
Kurt Cobain se matou no dia 5 de abril de 1994
Kurt Cobain nasceu em Washington, nos Estados Unidos, em 20 de fevereiro de 1967. Neste domingo (20), se estivesse vivo, o líder do Nirvana completaria 44 anos.
O Nirvana durou apenas oito anos (de 1986 a 1994), mas foi o bastante para deixar um legado imortal para o mundo do rock. Kurt Cobain ficou famoso como o poeta atormentado dos anos 90, devido ao seu comportamento caótico dentro e fora dos palcos.
O trio - que também tinha na formação Dave Grohl (baterista) e Krist Novoselic (baixista) - ficou famoso com o lançamento de seu segundo CD, Nevermind (1991).
Na mesma época da banda de Cobain, também ganharam exposição nomes importantes como o Pearl Jam, Soundgarden, Mudhoney, Screaming Trees e Alice in Chains. O movimento roqueiro foi batizado de grunge.
Porém, no dia 5 de abril de 1994, Kurt Cobain deu fim à sua própria vida e entrou para a triste galeria dos roqueiros mortos precocemente. Ele tinha 27 anos, a mesma idade em que morreram Janis Joplin, Jimi Hendrix, Brian Jones (Rolling Stones) e outros grandes nomes do rock.
via R7

Posted by Paulo Studio2002 @ domingo, 20 de fevereiro de 2011
0 comments
0 Comments
No comments yet. Be the first to leave a comment !