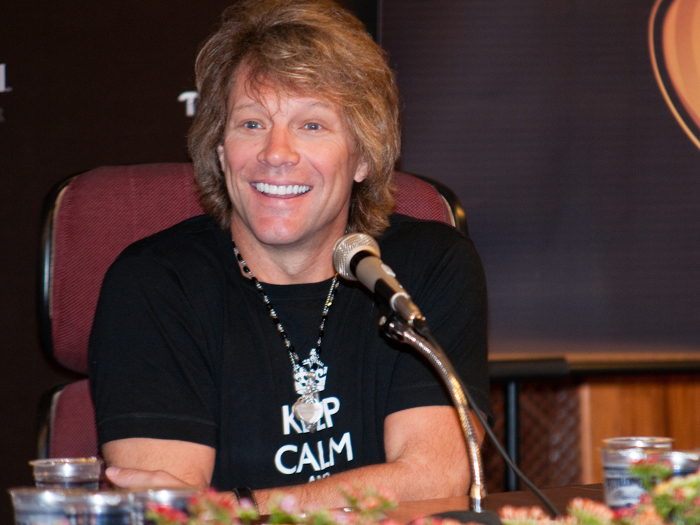 O cantor e compositor americano Jon Bon Jovi nasceu nos EUA no dia 2 de março de 1962
Jon Bon Jovi já é quase um cinquentão do rock. O cantor completa 49 anos nesta quarta-feira (2).
A julgar pela lotação dos shows no Brasil no ano passado, a idade só vem fazendo bem ao roqueiro. A banda que ele lidera há quase 30 anos e leva seu nome está em alta.
A história do grupo começou a se transformar em sucesso quando o terceiro álbum, Slippery When Wet, atingiu o topo da parada americana, em 1986.
A mistura de rock pesado, country, rock básico e folk conquistou um espaço no cenário da música.
Hits como Livin' on a Prayer, Bad Medicine, Wanted Dead Or Alive, Never Say Goodbye e Bed of Roses são sucesso até hoje, independentemente da plateia.
via R7

Posted by Paulo Studio2002 @ quarta-feira, 2 de março de 2011
0 comments
0 Comments
No comments yet. Be the first to leave a comment !