Cantora colombiana fez concorrido show na capital daquele país e encontrou seu "clone"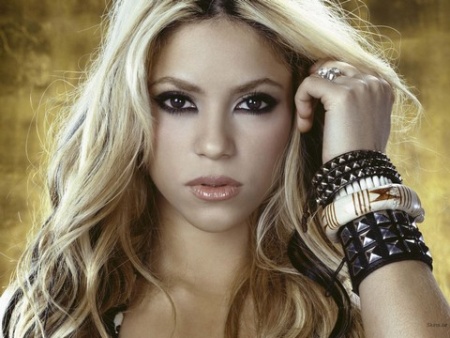 Divulgação/Sony Music
A estrela colombiana Shakira inicia nesta terça (15) sua turnê no Brasil
Shakira postou nesta segunda-feira (14) no seu site oficial um vídeo que mostra o encontro que manteve na semana passada em Santiago com Rodolfo Burgos.
Trata-se de um imitador da artista que ficou conhecido como o 'Shakiro' chileno e que ganhou a fama com sua interpretação da música Gypsy.
A artista colombiana se reuniu por uns instantes com seu imitador na quinta-feira (10), antes de sua atuação no Pop Festival na capital chilena.
No vídeo, a intérprete de sucessos como Waka Waka não poupa elogios para um nervoso imitador.
- Vi sua apresentação e achei incrível o que você fez. Fiquei assim (com a boca aberta).
Burgos, de 31 anos, ficou famoso na semana passada após interpretar em um programa de televisão a canção Gypsy com uma voz praticamente igual a da colombiana.
A artista tinha manifestado através da sua conta no Twitter a intenção de conhecer seu imitador, algo que finalmente aconteceu antes do show no país.
- Aqui estou, com Shakiro. Shakiro e Shakira, juntos.
No final do vídeo, a artista convida seu imitador a cantar juntos um trecho da música Gypsy.
Rodolfo Burgos aceita o desafio e começa a cantar perante a surpresa de Shakira, que completa o dueto.
Veja vídeo com os dois:

Posted by Paulo Studio2002 @ terça-feira, 15 de março de 2011
0 comments
0 Comments
No comments yet. Be the first to leave a comment !