Banda britânica grava com produtor de Amy Winehouse e se dá bem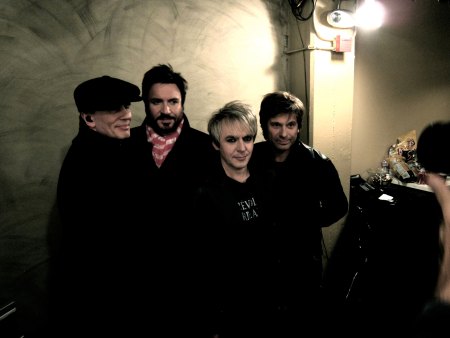 Divulgação
O Duran Duran agora mantém quatro integrantes da formação original
Um dos ícones do pop rock dos anos 80, o Duran Duran nunca saiu de cena após seus anos de ouro, mas viveu fases mais e menos recomendáveis.
Com seu novo álbum, All You Need Is Now, que sai no Brasil pelo selo Lab 344, a banda britânica atinge seu melhor momento desde os anos 90. Aliás, um dos melhores da carreira.
Com a saída do guitarrista Andy Taylor, substituído pelo competente Dom Brown, o Duran Duran hoje inclui quatro integrantes de sua formação original.
Todos se mostram em ótima forma, a começar pelo carismático vocalista Simon Le Bon.
John Taylor nos proporciona as melhores linhas de baixo desde os tempos do álbum Notorious (1986), enquanto Nick Rhodes esbanja aquelas texturas bacanas de teclados e Roger Taylor prima pela discrição na bateria.
A produção, a cargo de Mark Ronson, que revelou Amy Winehouse, conseguiu ao mesmo tempo dar um ar moderno ao som da banda, sem no entanto descaracterizá-lo.
O repertório de 14 músicas é bem bacana, incluindo maravilhas como All You Need Is Now, Blame The Machines, Safe (In the Heat Of The Moment), The Man Who Stole a Leopard eRunway Runaway.
A mais recente passagem da banda para shows no Brasil, em 2008, já dava dicas de que os caras estavam entrando em ótima fase, o que se confirmou em sua participação, esta semana, no badalado festival de Coachella, nos Estados Unidos.
via R7

Posted by Paulo Studio2002 @ sábado, 23 de abril de 2011
0 comments
0 Comments
No comments yet. Be the first to leave a comment !