CD '60' reúne apenas canções norte-americanas e britânicas dos anos 60.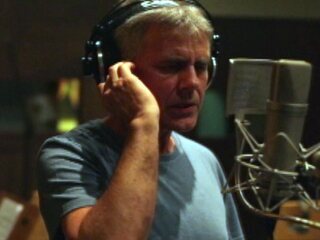 Em 2009, Ritchie celebrou seus 25 anos de carreira com "Outra vez", CD e DVD gravados ao vivo com releituras de seus grandes sucessos. Agora, o cantor inglês promove uma viagem ainda mais profunda ao passado com "60", álbum que chega às lojas nesta terça (6), mesmo dia em que o músico britânico completa 60 anos.
Primeiro trabalho de carreira todo cantado em sua língua nativa, o novo CD resgata pérolas norte-americanas e britânicas dos anos 60, como o próprio Ritchie explica. "Foi a década que fez com que eu quisesse me tornar músico profissional. Selecionei aquelas canções que marcaram minha adolescência e pré-adolescência", disse o cantor, nascido Richard David Court.
No repertório, nada de obviedades: não há faixas dos Kinks, Animals, Beatles, Beach Boys ou Rolling Stones. Apenas faixas obscuras e menos conhecidas, como "Don't let the sun catch you crying", de Gerry & the Pacemakers (uma das maiores influências dos Beatles); "If you could read my mind", de Gordon Lightfoot; e "Summer in the city", do grupo americano The Lovin' Spoonful, boa parte delas com arranjos orquestrados.
"As músicas contam uma história que, de certa forma, é a minha história também. São canções com as quais me identifiquei, porque elas falavam muito da minha realidade naquele momento. Ou falam de uma realidade em que vivo hoje em dia", justifica Ritchie.

Posted by Paulo Studio2002 @ terça-feira, 6 de março de 2012
0 comments
0 Comments
No comments yet. Be the first to leave a comment !