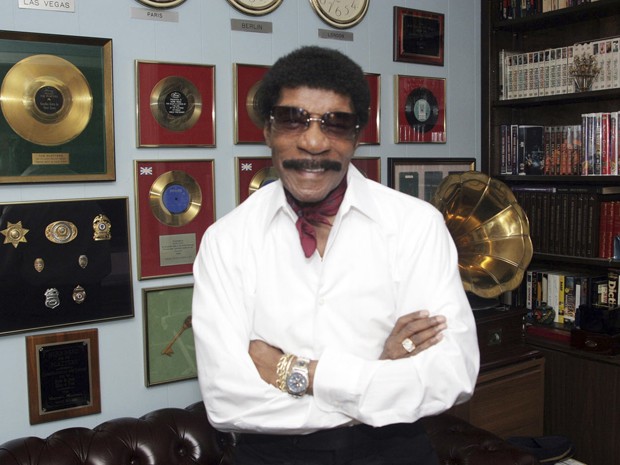 Morreu Herb Reed, o último membro original do grupo vocal The Platters. A banda fez sucesso nos anos 1950, quando gravaram "Only you" e "The great pretender". Ele tinha 83 anos. Reed morreu na segunda-feira em um hospital em Boston, com uma doença pulmonar obstrutiva crônica, disse o empresário do músico. Reed nasceu em Kansas City, nos Estados Unidos, e fundou os Platters em Los Angeles em 1953.
Em seguida, o grupo ganhou shows de talentos amadores, enquanto os membros trabalharam lavando carros. Reed criou o nome do grupo, inspirado por disc jockeys dos anos 50. O grupo mudou várias vezes de formação, antes de assinar seu primeiro contrato de gravação importante em 1955. Reed tocou baixo no grupo em hits como "The great pretender",''My prayer", "Twilight time" e "Smoke gets in your eyes".
A banda foi homenageada no Rock and Roll Hall of Fame em 1990 e no Hall da Fama dos Grupos Vocais em 1998. Reed travou longas batalhas legais com outros artistas que lançaram músicas e fizeram shows com o nome Platters. Ele ganhou uma decisão judicial no ano passado, que lhe deu direito exclusivo de usar o nome.
Reed era o único membro do Platters que tocou em todas as mais de 400 gravações creditadas à banda, que contou com mais de 100 integrantes em diversas formações. Ele continuou em turnê, realizando cerca de 200 shows por ano, até o ano passado, muitas vezes se apresentando com cantores mais jovens sob o nome de Herb Reed e os Platters. O músico deixa um filho e três netos.

Posted by Viviani Corrêa @ terça-feira, 5 de junho de 2012
0 comments
0 Comments
No comments yet. Be the first to leave a comment !