Tíquetes para show em São Paulo devem ser comercializados a partir deste sábado (19)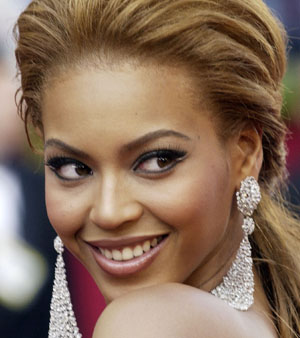 Na Bahia, diva irá cantar com Ivete Sangalo
A empresa Ingresso Rápido divulgou na tarde desta quinta-feira (17) que começa a vender os ingressos para a apresentação de Beyoncé em Florianópolis, na próxima segunda-feira (21).
O show será no Parque Planeta, em 4 de fevereiro. Os tíquetes estarão à venda no site da empresa, pelo telefone 4003-1212 e nos 56 pontos de venda da companhia.
Os preços também foram divulgados. Na apresentação do sul, a pista-vip sairá por R$ 220, o camarote, R$ 300, e a área gold, R$ 500. Os valores correspondem ao primeiro lote de ingressos.
Nesta quinta-feira (17) o site oficial de Beyoncé confirmou quatro apresentações da cantora no Brasil. A turnê da diva americana começa em Florianópolis e segue para São Paulo, Rio de Janeiro e Salvador. Até agora, a Mondo Entretenimento e a Caco de Telha, empresas responsáveis pela vinda da estrela, ainda não anunciaram datas e horários de compra dos ingressos.
No entanto, fontes ligadas à empresa dizem que os tíquetes para o show em São Paulo, em 6 de fevereiro, devem começar a ser vendidos neste sábado (19). Para o show do Rio, em 7 de fevereiro, a venda deve ser aberta em 5 de janeiro. Para o show de Salvador, em 10 fevereiro, no qual Beyoncé cantará com Ivete Sangalo, os tíquetes serão vendidos a partir próxima terça (22).
Depois de passar pelo Brasil, Beyoncé seguirá para Buenos Aires, na Argentina, Santiago, no Chile, e Lima, no Peru.

Posted by Paulo Studio2002 @ quinta-feira, 17 de dezembro de 2009
0 comments
0 Comments
No comments yet. Be the first to leave a comment !