As músicas mais tocadas em São Paulo incluem trilha sonora de novela e versões ao vivo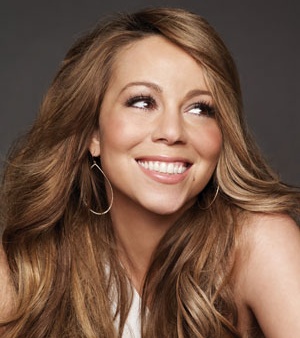 Foto por Divulgação
A música que toca na novela Viver a Vida é do álbum Memoirs of an Imperfect Angel, de 2009
As cinco músicas mais ouvidas nas rádios paulistanas mostram que o sertanejo e o pop estão em alta por aqui.

Mariah Carey voltou às paradas com a regravação de I Wanna Know What Love Is, que faz parte da trilha sonora da novela da Rede Globo Viver a Vida. A música foi gravada pela primeira vez pela banda Foreigner, em 1984. A versão da cantora americana é mais lenta e romântica.

Rihanna se mantém nas rádios com Russian Roulette, primeira música de trabalho de seu novo álbum, Rated R, lançado em novembro de 2009. Lady GaGa também garante seu espaço com Bad Romance, single do disco The Fame Monster, do mesmo ano.

Já as duplas Victor & Leo e Bruno & Marrone fazem sucesso com versões ao vivo. Os primeiros gravaram, em São Paulo, Estrela Cadente, para o CD Ao Vivo e em Cores. Os goianos, por sua vez, não ficam muito atrás com Amor Não Vai Faltar. A música faz parte do álbum De Volta aos Bares, em que os cantores relembram quando tocavam na noite, há 23 anos.

Posted by Paulo Studio2002 @ sábado, 9 de janeiro de 2010
0 comments
0 Comments
No comments yet. Be the first to leave a comment !