Cantora colombiana é um acréscimo de última hora ao elenco do badalado evento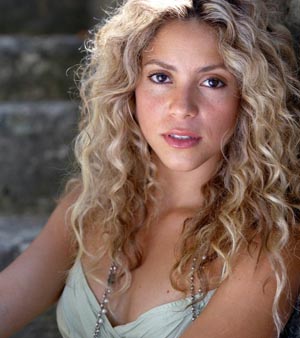 A cantora colombiana @Shakira participará do festival de Glastonbury, na Inglaterra
Quando todos já imaginavam que a extensa programação de artistas escalados para o festival de Glastonbury, um dos mais badalados do verão europeu e que rola na Inglaterra há 40 anos, estava completa, uma surpresa: foi acrescido o nome de Shakira ao time.
A estrela colombiana cantará no dia 26 de junho, participando da programação no Pyramid Stage. Embora agora aparentemente o elenco esteja de fato completo, a direção do festival de música britânico não rejeita a possibilidade de mais alguma surpresa.
As principais atrações do Glastonbury 2010 serão os grupos U2 (no evento pela primeira vez) e Muse e o astro da black music Stevie Wonder. Na programação, teremos até a atual encarnação dos Mutantes, comandada por Sérgio Dias Baptista.

,
via R7

Posted by Paulo Studio2002 @ quarta-feira, 21 de abril de 2010
0 comments
0 Comments
No comments yet. Be the first to leave a comment !