Araci Prudêncio de Lima tinha 76 anos e havia sofrido um infarto na madrugada desta terça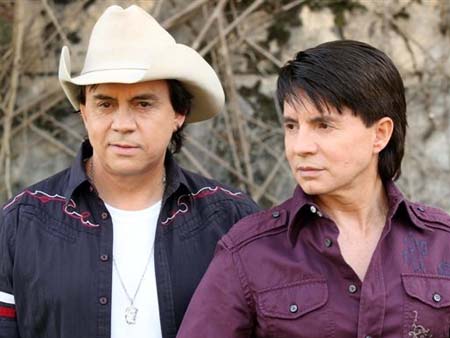 Chitãozinho & Xororó estão comemorando 40 anos de carreira
Araci Prudêncio de Lima, mãe dos cantores Chitãozinho e Xororó e avó de Sandy e Junior, morreu nesta terça-feira (22) aos 76 anos no Hospital e Maternidade Madre Theodora, em Campinas, no interior de São Paulo.
Segundo a assessoria de imprensa do hospital, a paciente deu entrada na madrugada desta terça, depois de sofrer um infarto. Ela passou por um cateterismo e outros procedimentos médicos e chegou a apresentar um quadro estável, mas Dona Araci, como era conhecida, não resistiu aos problemas no coração e morreu às 18h50.
O velório da mãe da dupla sertaneja deverá começar por volta das 00h30 desta quarta-feira (23). Já o sepultamento está marcado para as 10h30, ambos no Cemitério da Saudade, na Praça Voluntários de 32, s/n.º - Bairro Swift, em Campinas.

Posted by Paulo Studio2002 @ quarta-feira, 23 de junho de 2010
0 comments
0 Comments
No comments yet. Be the first to leave a comment !