King começou a discotecar no dia 17 e encerrou maratona na madrugada desta terça (22)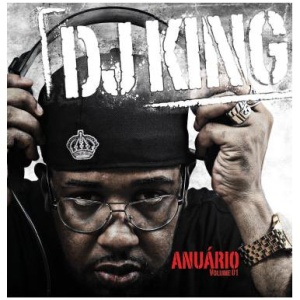 Reprodução
O DJ King na capa da sua mixtape
Discotecando sem parar desde a meia-noite do último dia 17, o DJ paulistano King quebrou nas primeiras horas desta terça-feira (22) um recorde que pode colocá-lo no Guinness Book.
O DJ ficou mais de 120 horas ininterruptas à frente dos pickups para conseguir a façanha. Mais exatamente, 120 horas e 2 minutos.
King pretendia tocar por mais algumas horas após quebrar o record, mas a fadiga falou mais alto. Após quebrar o recorde por dois minutos, ele parou e agradeceu aos presentes.
- Agora só quero dormir.
Durante toda esta segunda-feira, amigos como o DJ Nyack e o MC Kamau foram ver King em ação e apoiá-lo. O desafio foi um dos assuntos mais comentados do Brasil no Twitter - com a tag #goking.
O DJ transmitiu ao vivo sua performance pelo Twitter ( @DJKingbrasil ).

Posted by Paulo Studio2002 @ terça-feira, 22 de março de 2011
0 comments
0 Comments
No comments yet. Be the first to leave a comment !