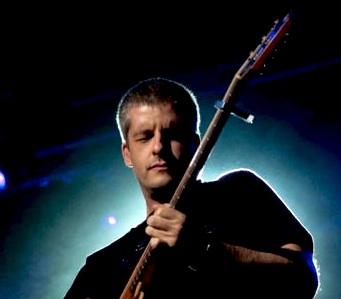 Victor lidera lista do ECAD pelo 3° ano consecutivo
O cantor Victor Chaves, da dupla Victor e Leo, é o maior arrecadador de direitos autorais do Brasil pelo 3º ano consecutivo.
A informação, divulgada ontem pelo ECAD, refere-se a todo o ano de 2010.
A lista traz três compositores sertanejos entre os 10 mais: Victor, Sorocaba e Euler Coelho, autor de "Chora, me liga".
Na lista do ano anterior, Victor já era líder, mas Sorocaba estava em 13° e Euler Coelho não figurava nem entre os 20 mais.
No ano de 2010, diferentemente de 2009, Victor não teve música na abertura de nenhuma novela, algo que se utilizava bastante para explicar um pouco de seu sucesso como arrecadador.
Ano passado, Victor e Leo lançaram o CD "Boa sorte pra você", que vendeu 100 mil cópias pouco após o lançamento, e que teve a canção "Rios de amor" na trilha de "Araguaia".
No final do ano, Victor e Leo superaram 2 milhões de cópias vendidas em toda a carreira, entre CD's e DVD's.
Lembrando que os trabalhos de Victor e Leo são quase 100% autorais, com raras exceções.
Abaixo, a lista dos maiores arrecadadores de direitos autorais de 2010.
___
1. Victor Chaves
2. Sorocaba
3. Nando Reis
4. Roberto Carlos
5. Dorgival Dantas
6. Euler Coelho
7. Paul McCartney
8. Lulu Santos
9. Erasmo Carlos
10. Djavan
___
Na sequência da lista, entre os 20 mais (abaixo), ainda aparecem Rick, presente na lista desde os anos 1990, e César Augusto, que volta a ficar entre os maiores arrecadadores do Brasil.
Só para acrescentar mais uma informação, a música "Chora, me liga" foi a mais executada em shows no ano de 2010.
11 – Jorge Ben Jor
12 – Rick
13 – Herbert Vianna
14 – Caetano Veloso
15 – Carlinhos Brown
16 – Gilberto Gil
17 – Durval Lelys
18 – Manno Góes
19 – César Augusto
20 – John Lennon
via UOL

Posted by Paulo Studio2002 @ sábado, 19 de março de 2011
0 comments
0 Comments
No comments yet. Be the first to leave a comment !