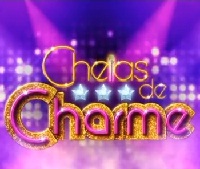 É minha gente, esqueçam o bom gosto na escolha das músicas que servem de tema nas aberturas de novelas.

Depois da notícia
bombástica
de que o
tema de abertura da novela Avenida Brasil
seria uma tal de "Vem dançar com tudo" (tipo, Kuduro), de uns tais de Robson Moura e Lino Krizz, agora vem a pior: a próxima novela das sete da Rede Globo –
Cheias de Charme
, terá como tema de abertura nada mais nada menos que
Gaby Amarantos
, a "Bioncê" do Pará. A música chama-se "Ex My Love".
Antes que me chamem de "ignorante", sei que o nome da original é Beyoncé.
Dá uma olhada no vídeo e confira o pessoal da MTV dando moral pra Gabyzinha

Segundo o que andei lendo, vai rolar muita musicalidade na novela. Além das protagonistas, que farão papéis de empregadas domésticas que despontarão para o sucesso na música, Claudia Abreu vai incorporar uma espécie de Joelma (Calypso). Ela interpretará Chayene, uma artista decadente que canta na banda "Leite de Cobra" e um de seus grandes sucessos é o hit "Voa voa brabuleta".
Nas palavras de Cláudia Abreu, Chayene será "uma traveca technobrega". Não dá pra esperar muito da trilha sonora, mas acredito que daremos boas risadas. E, Claudinha Abreu, detona!
Acho que o nome da novela é o nome do grupo das ex-empregadas domésticas: "Cheias de Charme". Sei lá, meio óbvio.

Posted by Paulo Studio2002 @ sexta-feira, 30 de março de 2012
0 comments
0 Comments
No comments yet. Be the first to leave a comment !