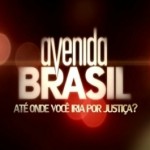 Marisa Monte é uma das melhores vozes que conheço.

"Depois", é a música do casal Nina e Jorginho/Ritinha e Batata.
Tenho certeza que será um dos grandes sucessos da
Trilha Sonora da novela Avenida Brasil
.

A composição é do trio Arnaldo Antunes, Carlinhos Brown e Marisa Monte.
Assista ao clipe com a letra no YouTube

Letra:
Depois de sonhar tantos anos,
De fazer tantos planos
De um futuro pra nós
Depois de tantos desenganos,
Nós nos abandonamos como tantos casais
Quero que você seja feliz
Hei de ser feliz também
Depois de varar madrugada
Esperando por nada
De arrastar-me no chão
Em vão
Tu viraste-me as costas
Não me deu as respostas
Que eu preciso escutar
Quero que você seja melhor
Hei de ser melhor também
Nós dois
Já tivemos momentos
Mas passou nosso tempo
Não podemos negar
Foi bom
Nós fizemos histórias
Pra ficar na memória
E nos acompanhar
Quero que você viva sem mim
Eu vou conseguir também
Depois de aceitarmos os fatos
Vou trocar seus retratos pelos de um outro alguém
Meu bem
Vamos ter liberdade
Para amar à vontade
Sem trair mais ninguém
Quero que você seja feliz
Hei de ser feliz também
Depois

Posted by Paulo Studio2002 @ sexta-feira, 13 de abril de 2012
0 comments
0 Comments
No comments yet. Be the first to leave a comment !