A polícia da Indonésia proibiu a apresentação da cantora Lady Gaga, prevista para 3 de junho em Jacarta, após as queixas dos islamitas, que chamaram a artista, conhecida pela defesa dos direitos dos homossexuais, de "satânica".
"Não vamos dar a autorização para a apresentação de Lady Gaga em Jacarta", afirmou à France Presse o porta-voz da polícia nacional, Saud Usman Nasution.
"O show terá que ser cancelado", completou, antes de admitir a possibilidade da apresentação acontecer fora da capital.
"Tudo dependerá da polícia da cidade onde eventualmente aconteça a apresentação", disse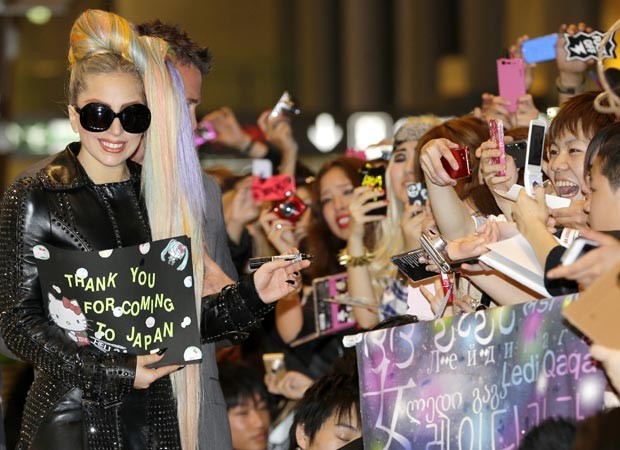 A polícia nacional seguiu a recomendação negativa da força policial de Jacarta, que recebeu uma reclamação do Conselho dos Ulemás, a maior instância religiosa islâmica na
Indonésia
.
"Suas roupas são muito sexy e eróticas", afirmou uma fonte policial da capital.
A Frente dos Defensores do Islã (FPI), conhecida pelos ataques violentos contra bares e casas de massagem, prometeu na semana passada reunir 30 mil manifestantes em Jacarta para impedir que Lady Gaga manifestasse sua "fé satânica".
A oposição a
Lady Gaga
, no entanto, não é unânime na Indonésia, o maior país muçulmano do mundo, com 240 milhões de praticantes, em sua maioria de um islã moderado. Os 50 mil ingressos do show da americana foram vendidos.

Posted by Viviani Corrêa @ terça-feira, 15 de maio de 2012
0 comments
0 Comments
No comments yet. Be the first to leave a comment !