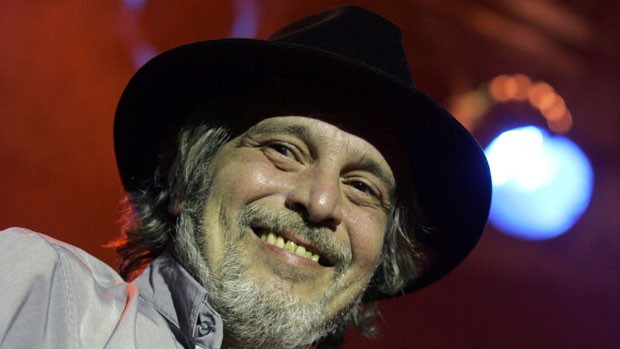 O cantor Celso Blues Boy morreu na manhã desta segunda-feira (6) em Joinville, no Norte de Santa Catarina. Segundo a central funerária de Joinville, o músico faleceu às 8h50. O corpo já foi encaminhado para Blumenau para ser cremado. O músico tinha 56 anos e sofria câncer de garganta. Blues Boy era cantor, compositor e guitarrista.
Celso Ricardo Furtado de Carvalho nasceu no Rio de Janeiro, em janeiro de 1956. Na década de 1970, com apenas 17 anos, começou a tocar profissionalmente com Raul Seixas, além de acompanhar nome da MPB como Sá & Guarabira e Luiz Melodia. Seu nome artístico é uma homenagem ao seu ídolo B.B. King, com quem chegou a tocar na década de 1980.
O vascaíno foi guitarrista das bandas Legião Estrangeira e Aero Blues, considerado o primeiro grupo de blues do Brasil. Em 1980 passou a ser mais conhecido, quando mandou uma fita para a Rádio Fluminense, no Rio, voltada para o repertório roqueiro. Quatro anos depois gravou seu primeiro disco, 'Som na Guitarra', que inclui seu maior sucesso: 'Aumenta que Isso Aí É Rock'n Roll'.
Seu último CD foi lançado ano passado. Intitulado 'Por um monte de Cerveja', o álbum possui 13 canções, como 'Beth Carvalho Quer Comprar o Meu Fuscão' e 'Odeio Rock'n'Roll', com participação dos Detonautas. O cantor morava há 12 anos em Joinville.

Posted by Viviani Corrêa @ segunda-feira, 6 de agosto de 2012
0 comments
0 Comments
No comments yet. Be the first to leave a comment !