Longa mostra o saudoso roqueiro antes de sua fama nacional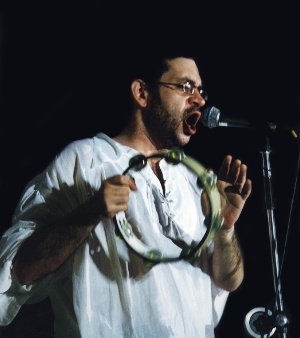 Para os fãs da banda Legião Urbana, 2010 é um ano especial. O último show do grupo aconteceu há exatamente 15 anos. A apresentação rolou no palco do Reggae Night, na Ilha Pochat, em Santos (SP). A performance de Renato Russo (vocalista e baixo), Dado Villa-Lobos (guitarrista) e Marcelo Bonfá (baterista) durou 45 minutos e fez parte da turnê de divulgação do disco O Descobrimento do Brasil. Além disso, Renato completaria 50 anos no próximo dia 27 de março.
Num período com duas datas comemorativas tão importantes, o que esperar mais? Bom, até o final do ano, o filme que conta uma parte da história do cantor da Legião Urbana, Somos Tão Jovens, deve chegar aos cinemas.
Quem garante isso é o corroterista do longa Luiz Borges. Amigo de Renato desde a adolescência, Borges começou a desenvolver o projeto após a morte do compositor, em 1996.

- As filmagens devem se iniciar em março e o lançamento está previsto para depois da Copa do Mundo. Ainda estamos em fase de captação, mas já temos o dinheiro necessário para começarmos a rodar. Somos Tão Jovens mostra o Renato adolescente, o Renato do Aborto Elétrico [banda punk brasiliense do final da década de 70], o Renato Trovador Urbano [projeto solo do músico em que ele saía com um violão tocando nos bares de Brasília] e finalmente o Renato no começo da Legião Urbana. Nesse ponto, o filme acaba.
Borges afirma que essa fase da vida do artista é importante e rica.
- Foi nesse período que o Renato escreveu sucessos como Que País É Esse?, Eduardo e Monica e Geração Coca-Cola.
Por enquanto, o longa conta apenas com os atores globais Thiago Mendonça e Bianca Comparato. Mendonça dará vida ao vocalista da Legião e Comparato, à irmã do músico, Carmem Teresa. O restante do elenco ainda não foi definido.
A mãe de Renato Russo, Maria do Carmo Manfredini, a Dona Carminha, já deu o seu aval ao projeto.
- Tudo o que lembra o Renato é bom. Eu, como mãe, gostaria de tê-lo aqui comigo. Para mim, a ausência dele é muito faltosa. No entanto, ele deixou um belo legado e até hoje é reconhecido por isso.

Posted by Paulo Studio2002 @ quinta-feira, 14 de janeiro de 2010
0 comments
0 Comments
No comments yet. Be the first to leave a comment !