Cantor e ator faz show no Vivo Rio com standards da música americana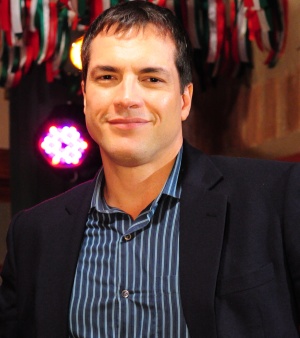 Após o fim de Passione, Daniel Boaventura volta aos palcos
Daniel Boaventura sobe no próximo dia 29 ao palco do Vivo Rio para o lançamento do show Songs 4 U.
No repertório estarão standards da música pop, de nomes como Frank Sinatra, Joe Cocker, Barry White, Carly Simon e George Michael.
Também entrarão no set list canções italianas - o ator e cantor acaba de lançar um CD com músicas nesse idioma.
Amore Scusami, Dio Come ti Amo e Mambo Italiano, entre outras, são algumas entre as canções que o público ouvirá.
Acompanham Boaventura no palco os músicos Renato Fonseca no piano, Jurim Moreira na bateria, João Gaspar na guitarra e no violão, André Rodrigues no baixo acústico e elétrico, Zé Canuto no saxofone, Aldivas Ayres no trombone e Marcio Andre no trompete.
A direção musical do show é do maestro Ricardo Leão.
Daniel Boaventura
Quando: 29 de janeiro, às 22h
Onde: Vivo Rio - av. Infante Dom Henrique, 85, Parque do Flamengo
Quanto: de R$ 60 a R$ 120
Classificação etária: 16 anos
Informações: tel. 4003 -1212 e sites vivorio.com.br e ingressorapido.com.br
via R7

Posted by Paulo Studio2002 @ quarta-feira, 19 de janeiro de 2011
0 comments
0 Comments
No comments yet. Be the first to leave a comment !